Retrofits of APU 30 Circuit Breakers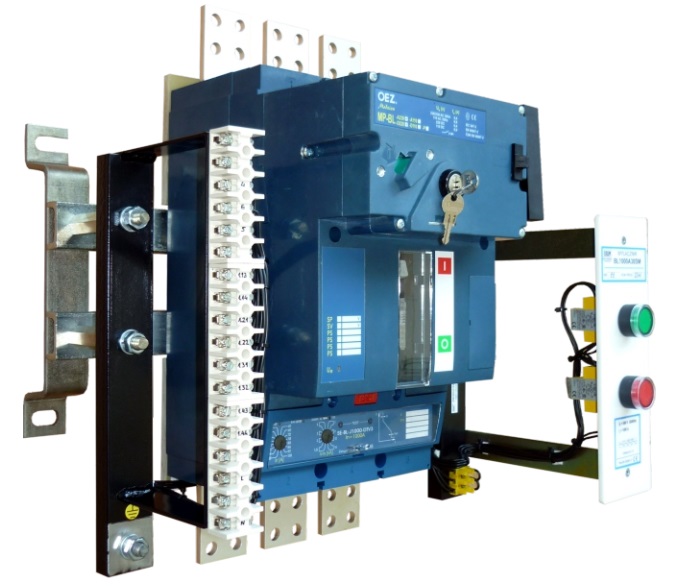 For many years COMEL has been co-operating with specialists of ORAM factory in Lodz, renowned manufacturer of durable vacuum contactors. ORAM has crafted special arrangements for cost-effective replacements of APU-30 circuit breakers (and also APU-50 circuit breakers), widely used in Polish pre-1990 industry. APU circuit breakers used to be manufactured by APENA from Bielsko-Biala. Aging circuit breakers are due to be replaced with new design ones. Often, the end-user is surprised by high cost - not of the replacement product itself - but of the associated costs of switchboard re-arrangement, including bussbar, when a smaller modern circuit breaker comes to replace the big APU.
W związku z licznymi zapytaniami ORAM opracował tzw. retrofit, a więc przygotowany wymiarowo i elektrycznie wyrób, który po wyjęciu starego APU idealnie pasuje w jego miejsce. Skraca to znacznie czas przestoju instalacji, ilość godzin robocizny, ilość potrzebnych materiałów, a w konsekwencji pozwala zaoszczędzić fundusze inwestora. Prostota montażu i uruchomienia zamiennika zaproponowanego przez ORAM pozwala często wykonać prace siłami własnymi działu utrzymania ruchu zakładu.
Retrofity wyłączników APU służą do łączenia prądów roboczych i zabezpieczania obwodów elektrycznych niskiego napięcia przed skutkami przeciążeń i zwarć. Przystosowane są do pracy w temperaturze otoczenia od -40°C do +55°C w otoczeniu pozbawionym par, gazów wybuchowych lub chemicznie czynnych.
Retrofity składają się z:
- adaptera - konstrukcji wsporczej (umożliwiającej zamocowanie w miejsce obecnego APU),
- bloku wyłącznika z napędem ręcznym lub napędem silnikowym,
- wyzwalacza nadprądowego (z regulacją prądu odbiornika) do ochrony transformatorów i linii kablowych przed skutkami zwarć i przeciążeń,
- wyzwalacza napięciowego wzrostowego /SV/ lub wyzwalacza podnapięciowego /SP/ ? do wyboru, możliwy tylko jeden,
- styków pomocniczych /NO i NC/
? w zależności od typu:
- panelu sterowania miejscowego (wersja ...SM),
- szyn dopasowujących do obecnego rozstawu szyn w rozdzielnicy (rozstaw zacisków 100mm),
- akcesoriów do napędu ręcznego pośredniego: szyld,wałek, dźwignia.
Człon przyłączeniowy wyłącznika umożliwia podłączenie podłączenie przewodów i szyn: AL lub Cu.