Design and launch of industrial automation systems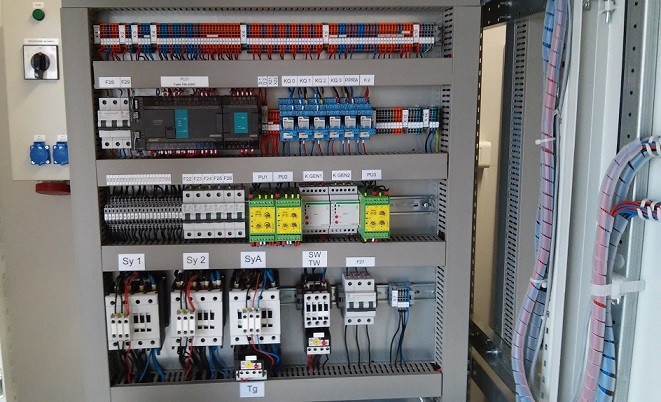 COMEL engineers develop and launch control systems for machinery and other equipment, ensuring their safe and efficient operation. At the customer's request we equip our systems with HMI panels providing full visualization. The leading buyer of our services is the food industry, the marine sector, the waste and water facilities.

In applications designed for the marine market we specialize in protection and control of generators. We also carry out projects related to the monitoring and maintenance of signals and alarms in ships' engine rooms and on the bridge. An example of a successful implementation can be the design, preparation and installation of the complete alarm system on board of the research vessel of the Maritime Institute r/v "IMOR." This system allows monitoring of the engine room equipment from the bridge, allowing periodically unmanned operation. The installation was performed under the supervision of the classifier - Polish Register of Shipping (PRS).

We also undertake difficult tasks related to the integration of signals from subordinate devices to central surveillance systems. For example, we have successfully managed our implementation associated with the processing of information transmitted over multiple communication protocols (LON, Modbus, Profibus) in the boiler room of the water treatment plant in Swarzewo. The project included, among others, communication and reading of parameters of boilers' regulators, the boiler regulation aimed at the maximization of the use of biogas, communication with heat meters, making data available to the central sewage system control switchboard and visualization of data on the ABB HMI controller, together with generation of web pages with information.